Source (Google.com.pk)
Life Animal Planet Biography
Life is a nature documentary series made by BBC television, first broadcast as part of the BBC's Darwin Season on BBC One and BBC HD from October to December 2009.[2] The series takes a global view of the specialised strategies and extreme behaviour that living things have developed in order to survive; what Charles Darwin termed "the struggle for existence". Four years in the making, the series was shot entirely in high definition.

The UK broadcast of Life consists of ten 50-minute episodes. The opening programme gives a general introduction to the series, a second looks at plants, and the remainder are dedicated to some of the major animal groups. They aim to show common features that have contributed to the success of each group, and to document intimate and dramatic moments in the lives of selected species chosen for their charisma or their extraordinary behaviour. A ten-minute making-of feature Life on Location aired at the end of each episode, taking the total running time to 60 minutes.

Life is produced by the BBC Natural History Unit in association with the Discovery Channel, Skai TV and the Open University. The original script, used in the British and Canadian versions of the series, was written and narrated by David Attenborough.Life was the first series commissioned by the then Network Controller of BBC One, Peter Fincham, just weeks after he took up the post in March 2005. It was reportedly one of the most expensive documentaries ever ordered by the broadcaster, with a budget of £10 million (though the BBC have never confirmed this figure). The Natural History Unit's production team includes series producer Martha Holmes (Life in the Freezer, The Blue Planet) and executive producer Mike Gunton (Galápagos, Life in the Undergrowth). Individual episodes were produced by Rupert Barrington, Adam Chapman, Martha Holmes, Neil Lucas, Patrick Morris and Ted Oakes. The specially-commissioned score was composed by George Fenton and performed by the Band of Life. The opening titles and brand imaging were created by Burrell Durrant Hifle.

In February 2007, Gunton revealed that the BBC were looking for a new narrator for the series owing to Attenborough's imminent retirement.However, later that year it was announced that the veteran narrator would be collaborating on both this series and the forthcoming Frozen Planet.
Animal Planet Life
Animal Planet Life
Animal Planet Life
Animal Planet Life
Animal Planet Life
Animal Planet Life
Animal Planet Life
Animal Planet Life
Animal Planet Life
Animal Planet Life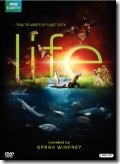 Animal Planet Life
Animal Planet Life
Animal Planet Life